Directory
About MaineKidsGuide.com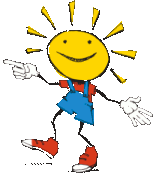 Maine is known as Vacationland. Whatever the season, the locals know the best spots for indoor and outdoor fun for the whole family. 90% of the state is forested and with over 3,400 lakes and 3,478 miles of coastline, Maine offers majestic adventures at every turn. Don't miss Acadia National Park, Mount Katahdin, the Appalachian Trail, the lobsters, the blueberries, or any one of the 57 active lighthouses!
Browse this website for fun family activities that you're sure to enjoy in Maine! Embark on a chocolate factory tour, take a visit to York's Wild Kingdom, or spend the day at Palace Playland! Need a place to stay? Looking for a party venue or want to find the best cupcakes in the state? You'll find all this and more at my blog, Saving Common Cents!
Article written by Jessica Harlow
Saving Common Cents